Safety is a leadership commitment
Proactive and engaged leadership is the cornerstone of our safety culture
Safety Vision
Continuously grow a world-class safety culture by developing leaders, sharing best practices, and incorporating analytics in our management and operational processes.
Safety Mission
We are committed to ensuring that every person who steps onto a Thompson Construction Group site will work safely and go home each day free from injury.
Safety Philosophy
Our safety strategy is focused on prevention, and we've implemented a Continuous Cycle of Improvement to help leaders better understand where we can improve safety outcomes.
Continuous Improvement
Prior to commencement of any work, Pre-task Plans (PTP) are completed to identify specific task hazards and apply the hierarchy of controls required to mitigate them. This can range from elimination/substitution of the high-risk task to appropriate personal protective equipment (PPE). The PTP is a communication tool for supervisors and their crews, it is verbally reviewed prior to work, and updated as tasks change throughout the day. Crew members participate in the development of the PTP and sign off that they understand the work to be performed, the associated hazards, and the mitigation measures to be enacted.
Thompson is keenly focused on preventing serious injuries and fatalities (SIF). SIF Assessments are our unique behavior-based safety observation and leading indicator program. Each leader is required to complete SIF Assessments weekly. A Thompson SIF Assessment goes well beyond compliance by focusing on identifying high-risk tasks and ensuring that the appropriate controls are utilized to prevent harm. Information compiled through this program is displayed on various dashboards available to all levels in the organization. The dashboards aid team members in identifying key trends to help us better understand how we can mitigate harm.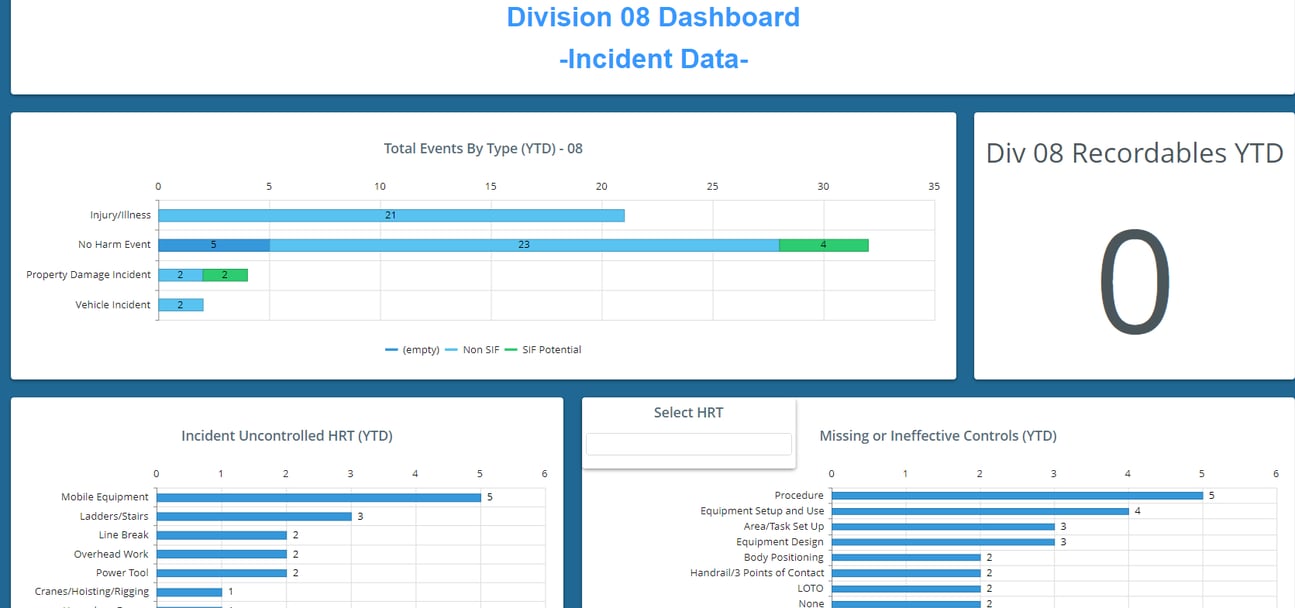 Safety Steering Teams
We believe that, in order to create a strong culture of safety, every person must have a voice. Site Safety Steering Teams ensure that the people who routinely perform work on a site will have an opportunity to share where they see safety outcomes can be improved.
Ensuring a Safe Working Environment
Collaboration To be truly effective, our leadership teams must act as one. Operation leaders and Certified Safety Professionals work collaborat

ively on each site to ensure that our team members work safely an go home each day free from injury.

Development Skills training and leadership development are viewed as essential elements to creating a culture of safety.

Engagement Team members at every level remain connected to our mission through steering teams, monthly safety topics, tool box talks, and engaging PTPs.

Transparency If an incident occurs, our leadership team is committed to using a systems approach to clearly understand how an incident occurred and what we must do to prevent the incident from occurring again.

Empowerment Every person who steps onto our site is empowered with "Stop Work Authority"
Great safety takes superior leadership
Safety Analytics
At Thompson, we use leading indicators and advanced analytics to proactively manage risk, reduce incidents, and make better business decisions. Field employees utilize our mobile safety data collection platform to "find, fix, and report" on safe at-risk practices. Data is collected, trended, and reported in real time via our Project safety Dashboard.
Safety & Leadership Training
Safety Training begins on day one. In addition to job-specific education, all new hires attend Safety training which sets the expectations to work safely for our Thompson Teammates and our families. Additionally, all Thompson supervisors go through our foundational leadership course which includes in-depth HR, Quality, and behavioral safety training. Foundational leader training also includes an OSHA 30-hour certification.Thompson is also invested in growing our next generation of leaders.
Our Leadership Development Program develops our new leaders within our organization over many months. A part of this program is a mentorship component that matches our young professionals with senior mentors who provide coaching and accountability for setting and achieving personal and professional goals. This program culminates with a presentation to the corporate executives to propose solutions to real concerns for the organization.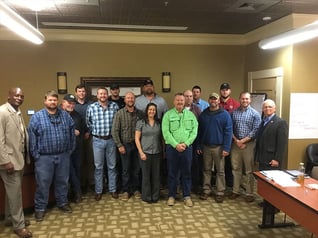 Our commitment to safety is a vital part of our vision.
2020 Safety Award Recognition
South Carolina Manufacturers Alliance
2019 Safety Award Recognition
South Carolina Manufacturers Alliance
National Safety Council
2018 Safety Award Recognition
Southeastern Construction Owners & Associates Roundtable Award

SC Chamber of Commerce Excellence Award